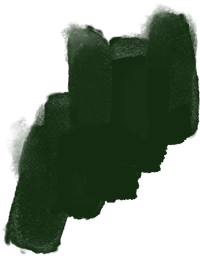 Diverse Participants and Researchers Makes an Impact
Access to Doorways seeks to address mental health disparities for marginalized populations by examining the impact of culturally-informed Psychedelic Assisted Psychotherapy on communities that need support the most. There is a diversity problem in the field of psychedelic research. We need more QT/BIPOC researchers and participants in culturally informed clinical trials to learn how these medicines can create healing in our communities.
Scholarly Works for the Community
The goal of our research division is to create, support and disseminate scholarly findings related to the implementation of Psychedelic Assisted Psychotherapy among marginalized populations to improve overall treatment quality for this group. To this aim, we seek to ameliorate related disparities in mental health by providing guidance to psychotherapists, clinics and institutions about how to implement culturally informed care using Psychedelic Assisted Psychotherapy. Psychedelic Research for All
Research results are not generalizable if they are not inclusive.
Shifting the research landscape
Many institutions have committed to diversifying their subject pool but have struggled to find or retain BIPOC participants for their studies.

To address this concern, Access to Doorways Research intentionally oversamples QT/BIPOC individuals in psychedelic research as well as employing QT BIPOC researchers.  These modifications are essential in ensuring equitable research and generalizable findings.   
Research around outcomes for marginalized populations will generate findings that guide providers in implementing the culturally informed care these communities need. To ensure that the science leads to health equity, Access to Doorways Research employs state of the art methodologies implemented by culturally competent clinicians and researchers.
These changes are essential in promoting health equity and Access to Doorways Research is proud to lead the way regarding this important aspect of health care.
What is psychedelic research?
Psychedelic research explores how substances that create altered states of consciousness impact mental, emotional and psychospiritual health. The current research predominantly examines the impact of MDMA, Psilocybin (magic mushrooms), Ketamine and Iboga of a range of diagnosable mental and emotional disorders.
How can I find a clinical trial to participate in?
There are a number of clinical trials you can find when inputting "psychedelic research" in a google search. We also have clinical trials with special interest in serving and meeting the needs of QT/BIPOC participants on our psychedelic directory here.
How can I apply to work on a clinical trial?
The clinical trials listed in our psychedelic directory list job postings on their profiles. You can check out the clinical trials focused on meeting the needs of QT/BIPOC participants here and check to see if there are positions open.
I have a research project. How can I partner with Access 2 Doorways to increase diversity in our study?
We are happy to offer consultation services on how to diversify your participant/researcher pool and collaborate on psychedelic research focused QT/BIPOC community. Please email us at [email protected] for more information.
What does BIPOC mean? What is queer?
BIPOC means Black, Indigenous and People of Color. It is not our place to define someone's racial or ethnic identity and we offer subsidies to anyone who self defines as Black, Indigenous or a person of color.
Queer is an umbrella term for individual who do not identify as heterosexual. We use this term to capture both sexual and gender minority orientations. Previously used as a derogatory term, members of the LGBTQAAI community have reclaimed this term as a way towards self determination and empowerment. It is not our place to define someone's sexual or gender orientation and we offer subsidies to anyone who self defines as Queer or LBGTQQAI.