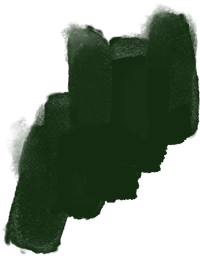 Helping Therapists Train Supports Entire Communities
Funds raised through Access 2 Doorways will subsidize psychedelic therapy training for QT/BIPOC therapists, which can be expensive, limited in offerings, and lacking in diversity. Black, Indigenous, People of Color, Queer, Non-Binary, Gender Non-Conforming and Two Spirit communities must be represented in and speaking into these training spaces. By training the next generation of therapists, we prepare to meet the growing needs of QT/BIPOC clients waiting to access psychedelic therapies.
Make A Real Change In Psychedelic Treatment
Black, Indigenous and Therapists of Color as well as Queer, Trans, gender non-conforming, and non-binary (QT/BIPOC) providers are needed to address the unique needs of our communities in general therapy and specifically with KAP. Our aim is to not only ensure QT/BIPOC clients are supported, but to make sure there are therapists who look and live like them to offer a safe container for healing.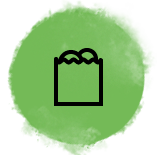 therapeutic container
 Marginalized clients work best with therapists who know what its like to walk in their shoes. Therapist subsidies offer the opportunity for brining more QT/BIPOC psychedelic therapists into the psychedelic field to create that therapeutic container.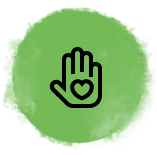 access
Comprehensive psychedelic therapy education and research programs are entering the space at a rapid rate. Access 2 Doorways helps to remove financial barriers so you can deepen your skillset and develop a more comprehensive understanding of psychedelic therapies.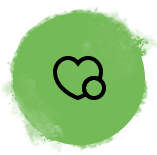 Donate
It is important for Queer and BIPOC folks to be represented in the psychedelics community and to be highly trained to create an environment where folks can feel safe and welcomed in exploring plant medicine. Tax deductible donations to Access 2 Doorways support training for QT/BIPOC therapists offering psychedelic therapies.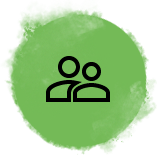 refer
Do you know a provider needing support with psychedelic training tuition? Send them our way! We want to make sure we create a path to securing a seat at the table in these valuable training spaces.
Diversifying the Psychedelic Field
Currently offered psychedelic training programs are expensive, limited and lacking in diversity. QT/BIPOC providers are needed to meet the unique needs of marginalized communities and fill in missing perspectives in the mainstream psychedelic field.
Why Training Subsidies Are Necessary
Trainings and certificate programs related to psychedelic therapies and research are an entry point for providers seeking to offer psychedelic therapy. These trainings also allow clinicians to have access to experts in the psychedelic field and are opportunities to create professional connections not otherwise available.
Psychedelic trainings are hard to come by in general as these medicines are slowly gaining support for use in the United States. Costs of training start at a few thousand dollars and  limited offerings mean fewer opportunities for gender expansive and BIPOC providers with limited funds
There are very few trainings available offering material that feels like it holds the realities of being QT/BIPOC providers or serving QT/BIPOC communities. Training spaces often feature erasure and microaggressions instead. More representation = more perspectives
The psychedelic field itself is missing out on the benefit of accessing QT/BIPOC voices and diverse perspectives. Psychedelic medicines have survived on the backs of indigenous, BIPOC, queer folks in the underground, so expanding access to these spaces and this medicine honor the sacrifices of these communities and their ancestors.
Do I have to be BIPOC or Queer to receive a therapist subsidy?
Yes. With the goal of expanding access to psychedelic assisted therapy training programs for those with marginalized identities, our subsidies are only available for those who come from these communities.
Do I have to be a therapist to receive a subsidy?
NO! We support any psychedelic provider who identifies as queer or BIPOC and is in need of financial support to afford training fees. We also do not limit our support to licenses and credentials, it is important that we diversify the field in identity AND experience!
Will the subsidy be offered to any training program I choose?
We will make connection and develop partnerships with reputable and verified psychedelic assisted therapy training programs and offer training subsidies for those in need. Please fill out the form above and once we have a subsidy for you, we will take it from there!
I don't know where to start. Which training programs do you currently partner with?
The list of training programs is every increasing. You can find a list of reputable psychedelic therapy training programs in our directory here
How can I receive a subsidy for a different training program?
Please feel free to reach out to us at [email protected] with the program you have in mind and we will connect with their staff in order to determine if this is a program we can offer funding for.
What is the definition of BIPOC and Queer?
BIPOC means Black, Indigenous and People of Color. It is not our place to define someone's racial or ethnic identity and we offer subsidies to anyone who self defines as Black, Indigenous or a person of color.
Queer is an umbrella term for individual who do not identify as heterosexual. We use this term to capture both sexual and gender minority orientations. Previously used as a derogatory term, members of the LGBTQAAI community have reclaimed this term as a way towards self determination and empowerment. It is not our place to define someone's sexual or gender orientation and we offer subsidies to anyone who self defines as Queer or LBGTQQAI.